Get your playing Hoppn' with The Guitar Studio
According to the Guinness Book Of World Records, the Ukulele is the easiest instrument in the world to play. That doesn't mean you can just pick up a ukulele and play it, but does mean you can learn it quickly and easily.
Accelerate your progress... Book your lesson today
Why learn with Guitar Studio?
✓ An approach built on your goals
✓ Key parts of lessons recorded
✓ 10am - 9pm Monday to Friday
✓ Saturdays by arrangement
✓ All styles of playing for all ages
✓ Hamilton studio and Live online
✓ Over 20 years experience
✓ Principles that really work

The Way of the Strings
Key parts of your lesson recorded, for you to review at any time
Our unique results based system will accelerate your learning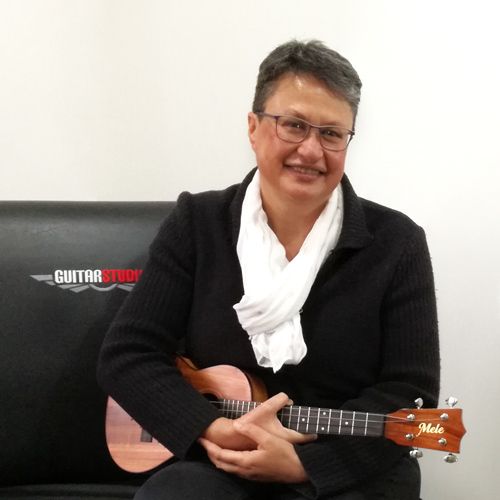 Go beyond the "hum and strum"
Ian has been teaching me how to play the ukulele. As a rank beginner, I really had not much of a clue about music or the underlying principles but Ian has been very patient and explains things in a way that is easy to follow and understand. I believe my playing has really improved using the techniques and tips he has provided, particularly for chord changes and picking. I've really enjoyed the experience and cannot recommend Ian enough for any casual ukulele player that wants to improve and go beyond the 'hum and strum'. Thanks Ian!
Tailored to our interests
I've enjoyed our ukulele lessons with Ian. They have been tailored to our interests and tastes and enhanced my understanding of music theory. The fact that the key learning is recorded is brilliant - it's so easy to go back and remind yourself of the details that you might have forgotten. Thanks, Ian!
Or get in touch for more information