Guitar, Bass and Ukulele lessons
In our Hamilton Studio or Live Online
Over 20 Years Experience teaching and motivating students of Guitar, Bass and Ukulele
Why learn with Guitar Studio?
Hamilton studio and Live online
All styles of playing for all ages
Over 20 years experience
10am - 9pm Monday to Friday
(Saturdays by arrangement)
Principles that really work
Key parts of lesson recarded for you
An approach built on your goals


Tailored Tuition; Faster, Simpler, Proven Results!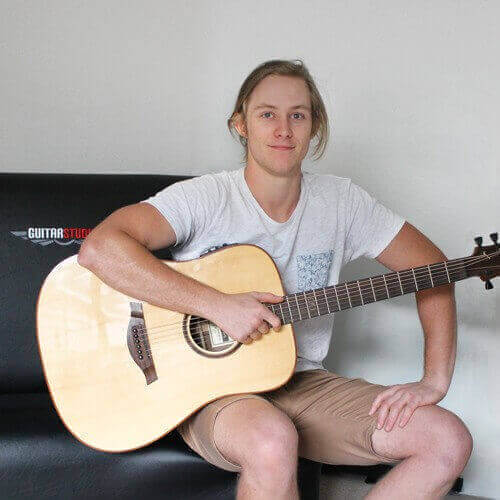 Brahm Foley
inspires me to keep going
Ian has been an amazing teacher, his knowledge doesn't stop at just playing the guitar, it surrounds music, and truly inspires me to keep going, keep practicing and to keep enjoying the moments along the way.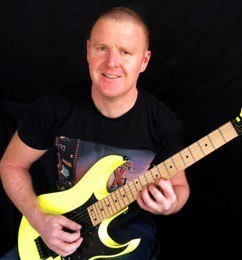 Sean Brown
level of authenticity
Over the past 25 years I have received music lessons off and on from Ian . I have seen him perform Rock in sweaty pubs , impromptu cafe jam sessions to Jazz standards in elegant restaurants. Very few musicians reach that level of authenticity across various musical styles , even fewer can teach it.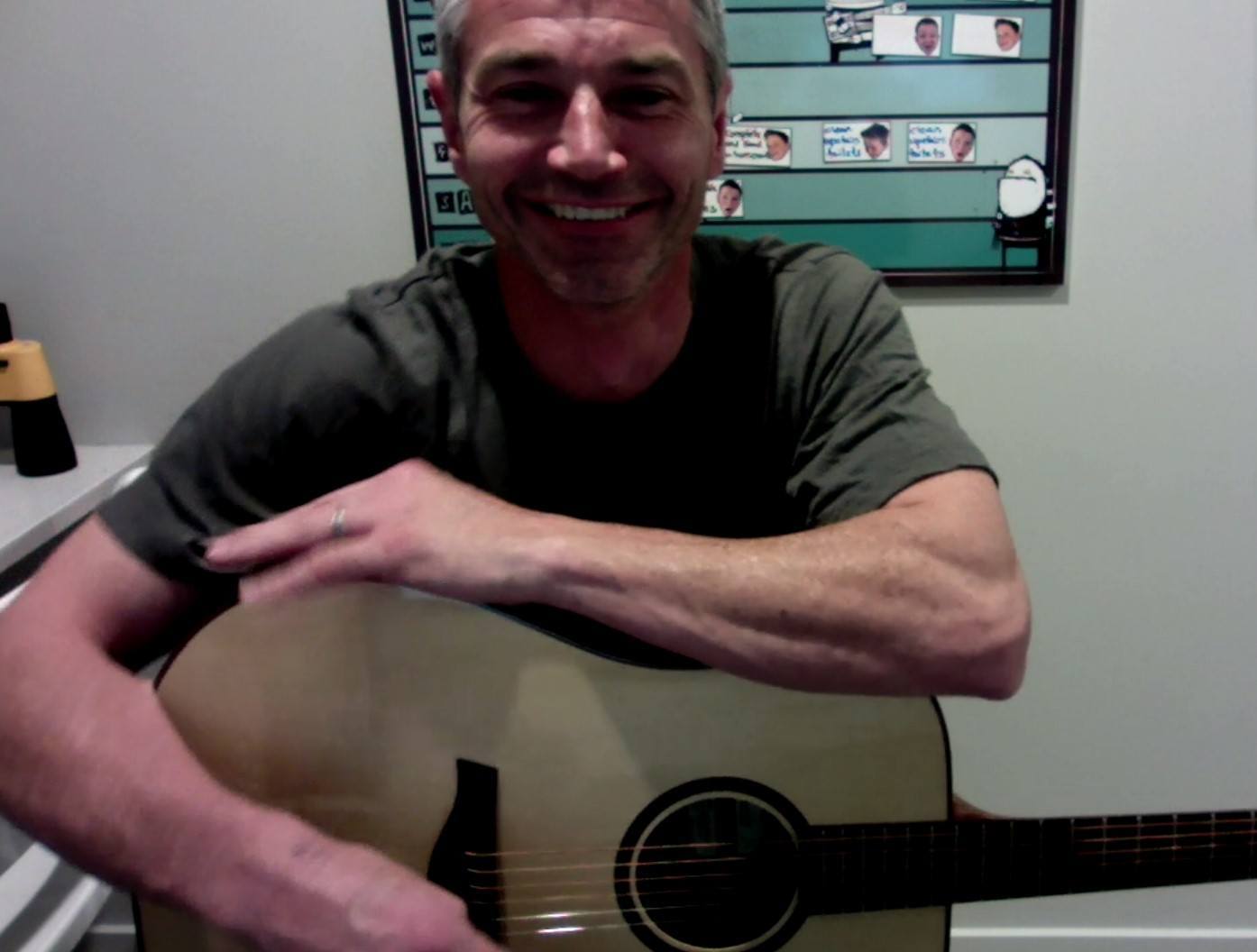 Todd Haglund
playing current music
The HD Video conference lessons are amazing!! Being able to learn the guitar from your own home, at a time of your choosing, anywhere in the country, makes life just easy. Ian's way of teaching has you playing current music you actually listen too in a very short time. and he will record what he's teaching you as you go, so its like having a guitar tutor with you 24/7 whenever you want to practice until the next lesson. I know that without Ian's teaching, guidance and systems I would not be playing the guitar at a level even close to what I am today.
Our Results based system will accelerate your learning
Strategic
Within every hurdle is an opportunity to go beyond it. Challenges help you develop skills to transcend them. Expand your mindset to deal with difficulties, develop strategies and solutions to keep you moving forward.
Integrated
Imagine a system of learning where each step you learn affects the next in a positive way. Progressively your skills expand, growing exponentially as you develop an understanding of The Way Of The Strings.
Solutions
There is always a solution, if someone else has played it, then it is playable... no matter how complex the parts may be. We help you understand the mechanics, brush away the problems and reveal the solutions.
Or Get in Touch Below