Learn at home with our crystal clear live HD video conferencing!
Access The Guitar Studios proven Way of the Strings system Live from your own home.
The acoustic guitar is wonderfully enjoyable and portable. The ideal accompaniment and compositional instrument. The acoustic guitar excites with it's fiery and sometimes romantic flair. Whether its Jamming with your friends, playing for a crowded room or a concert event, the acoustic guitar remains one of the main focal points in all styles of modern music.
Accelerate your progress... Book your lesson today
Bookings, secure your time now!
Why learn with Guitar Studio?
✓ An approach built on your goals
✓ Key parts of lessons recorded
✓ 10am - 9pm Monday to Friday
✓ Saturdays by arrangement
✓ All styles of playing for all ages
✓ Hamilton studio and Live online
✓ Over 20 years experience
✓ Principles that really work

The Way of the Strings
Our unique results based system will accelerate your learning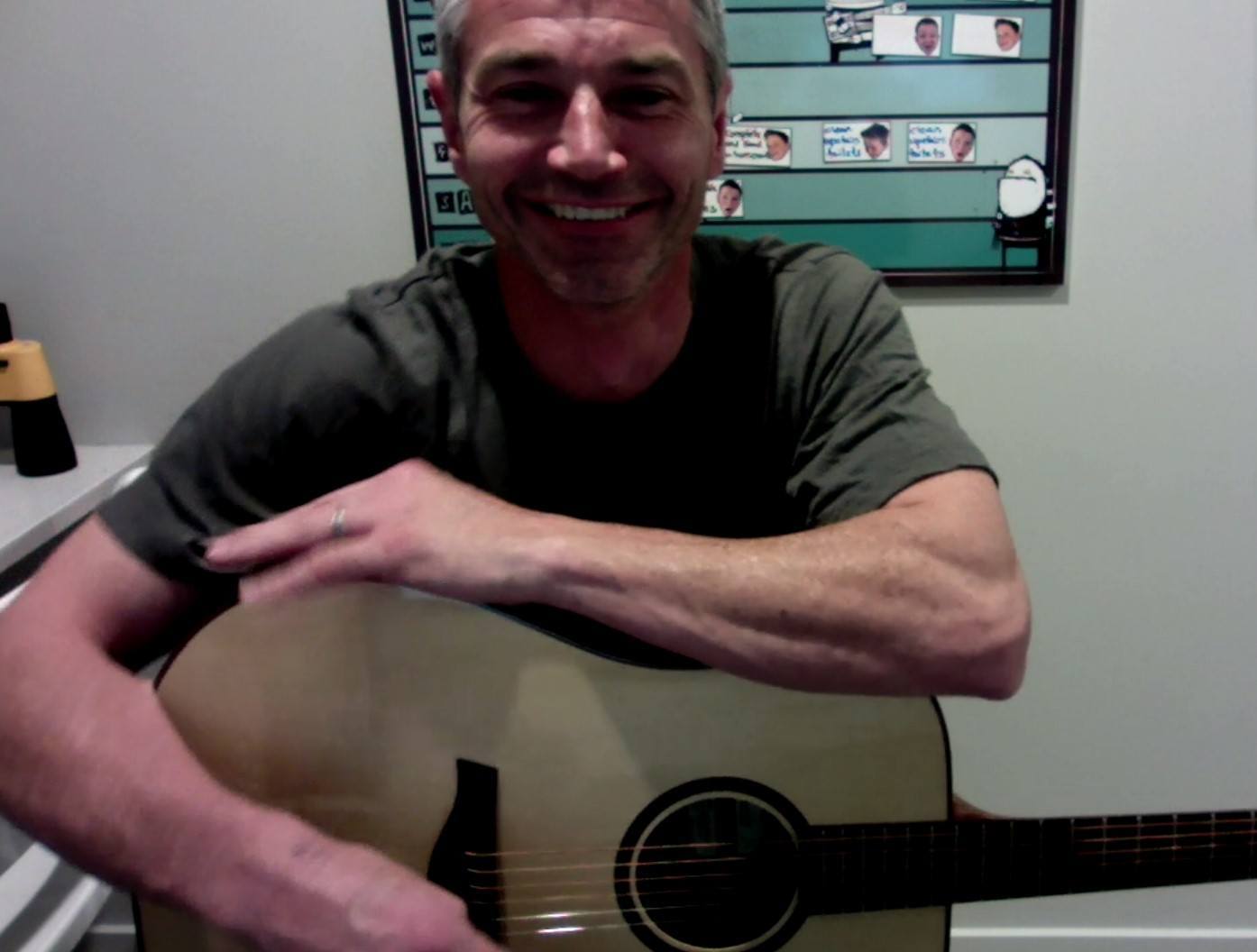 playing current music
The HD Video conference lessons are amazing!! Being able to learn the guitar from your own home, at a time of your choosing, anywhere in the country, makes life just easy. Ian's way of teaching has you playing current music you actually listen too in a very short time. and he will record what he's teaching you as you go, so its like having a guitar tutor with you 24/7 whenever you want to practice until the next lesson. I know that without Ian's teaching, guidance and systems I would not be playing the guitar at a level even close to what I am today.
Now I am writing my own songs
When I first started with Ian I could hardly play and only knew two or three chords. Within a year Ian had taught me the fundamentals of guitar, but he had also made it fun. He is a chill fun dude to be with yet you learn so much so fast and it's great. I really enjoy each lesson. Now I am writing my own songs thanks to Ian. He has been a huge inspiration and an amazing teacher.
Or get in touch for more information