Effective learning is about having the right tools & using them at the right time = Solutions!
A time proven tuition system that really works!
80%
Increased learning efficiency
Up to 80% increase in learning and retention
Learning a musical instrument can be frustrating, but it doesn't need to be that way.

Average learning achieved from random material in vs Learning achieved from a tailored system in a given time frame

What if you could achieve anything you set your mind to?
The Guitar Studio is run by Ian McLaughlin
Driven by my own quest for ability on the guitar, I quickly discovered that there was more to it than what the books and videos were saying. Most were lacking the glue that connected a nice theory or method, back into the reality of really making things work on the guitar. Something to cut through the confusion of it all was needed.
"What evolved from my desire to gain mastery on the guitar is a system that makes sense"



A system based on natural alignment with your individual body mechanics to get your hands moving effectively. Combining my understanding of the neurological process and sounds principals, your hands and fingers will move gracefully across your instrument. My understanding of music, coupled with this learning system, allows you to gain a complete understanding of your instrument. I can help greatly improve the evolutionary process of your playing.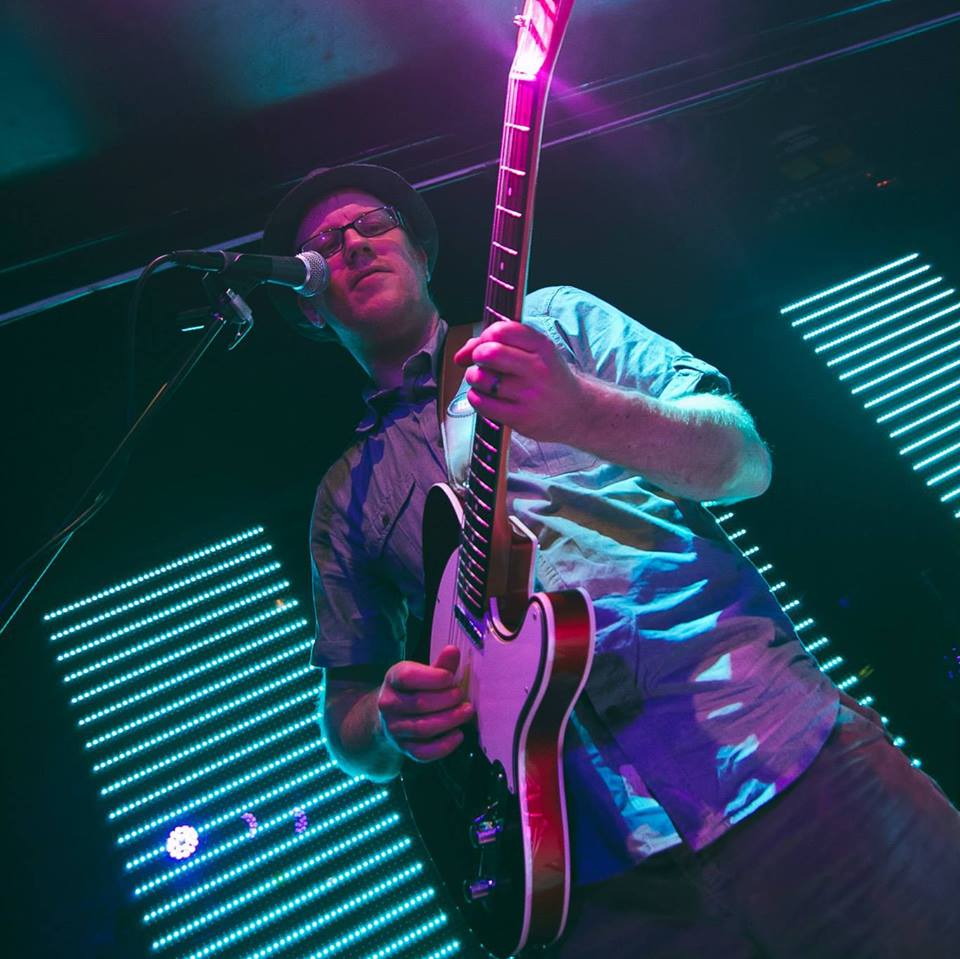 Sam Wilcock
(Professional Guitarist based in UK)
balance of patience, motivation and discipline
As a professional guitarist working in London, I've come to reply on the things I learned from Ian on a day-to-day basis. He is a superb technician with a real passion and encyclopedic knowledge of the guitar, and has the best temperament of any tutor that I've come across. Ian was always able to answer questions, show me techniques, and point me in the right direction regarding equipment with the ease of someone who has dedicated their life to the instrument. He's a nice guy too, with a great balance of patience, motivation and discipline. I would strongly urge anyone, from beginners and intermediates to pros in need of a high level tutor in any style, to seek out lessons from Ian McLaughlin. You won't be disappointed.
The Guitar studio system empowers
You to achieve Your goals!

Essential learning tool Number #1
Essential learning tool Number #2
Essential learning tool Number #3
"There is a formula and You can tap into it."
The subject of playing the guitar is vast, though it doesn't need to be complex.
When the key attributes are layered in the correct way, everything falls into place.
Train your fingers to move

pur

posefully and del

iberately

through chords...


Discover how your chord changes can become

instinctive and intrinsic

through layering of deliberate natural movement


Find out how to strum with

perfect feel and timing

to suite the song you are playing


Discover how to use the "inner game" to

build confidence

when playing in front of a crowd, big or small


Discover how to play

scales and phrases

as if you where having a conversation with a friend...


Understand the fret-board completely and

gain the confidence

that come with it


Express yourself freely on the guitar by gaining the

ability to move smoothly




Discover how to

complete those songs you start

, using instrument specific problem solving and strategies...


Harness the

power of efficiency

of movement that can make you 90% more effective on the fret-board...


Train and develop your

left and right hand coordination

and how to integrate your twitch fibre muscles with deliberate movement


Get things rolling...

Get things started by booking your lesson right now, or contact Guitar studio for more details

The Way of the strings guitar tuition system is available for ​beginners through to advanced players.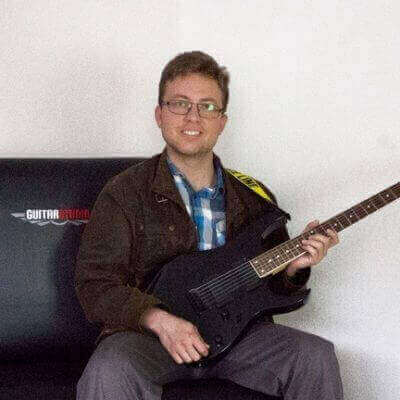 Steadily improving and finding the guitar fun again
I tried to teach myself guitar for a couple of years but found myself struggling to make progress. Getting one-on-one lessons with Ian has highlighted all of the techniques that I didn't know I was missing and were holding me back. Now I am steadily improving and finding the guitar fun again. I highly recommend Ian as a guitar teacher to anyone interested in learning to play due to his skill, patience, and thoroughness.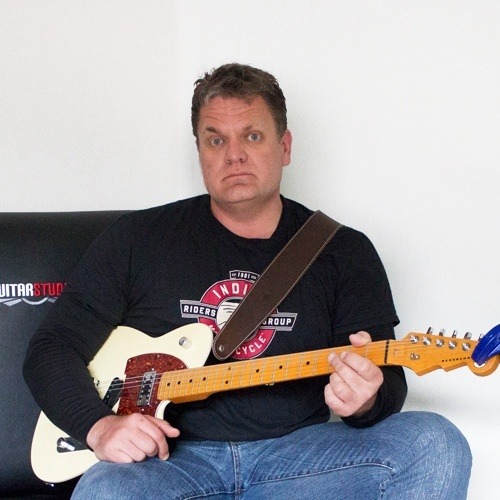 sense of accomplishment

Lessons with Ian are more than just 'music lessons'. For me I've found myself engaging parts of my brain previously pushed aside by work and life. The sense of accomplishment in being able to make music is profoundly-rewarding, I would encourage everyone to begin their journey with Ian.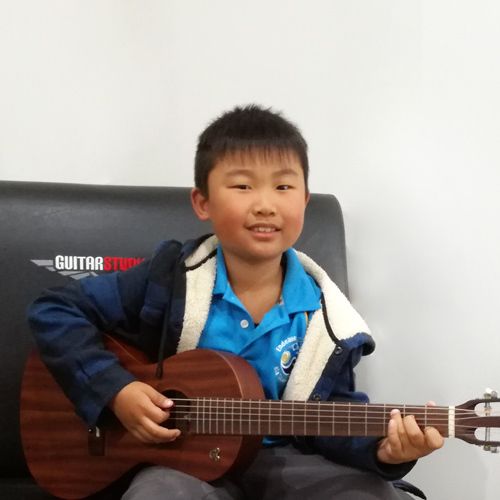 Corrected a lot of habits that needed changing
I have been going to Ian's classes for over two years 1 for ukelele and over 1 for guitar. Ian has corrected a lot of habits that need changing like sticardo and not playing the notes too loud. He is also very precise. I think you should go to his classes because it is worth it! I also like that he has put in a lot of effort and Ian allows you to choose what song you want to play and he would teach you it.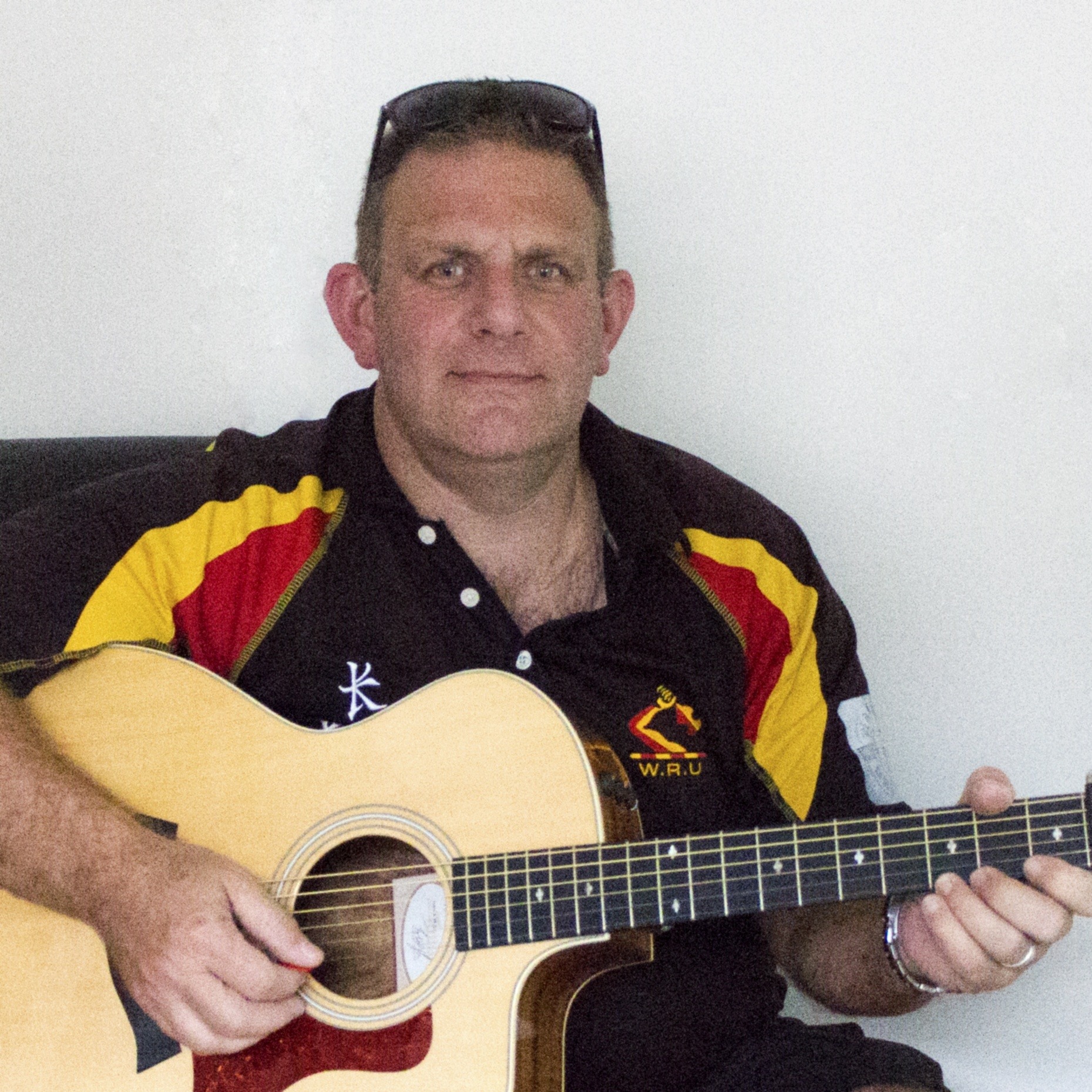 Makes it all understandable

It is such a pleasure working with Ian, who seems to make learning the Guitar a more simpler process. His teaching consists of a very relaxing methodical approach and in turn makes you see the sense in both movements and style. I have progressed in leaps and bounds since starting with Ian and really look forward to my lessons. Thanks so much for making me realise that anyone can play the guitar when you have been shown in a manner that makes it all understandable.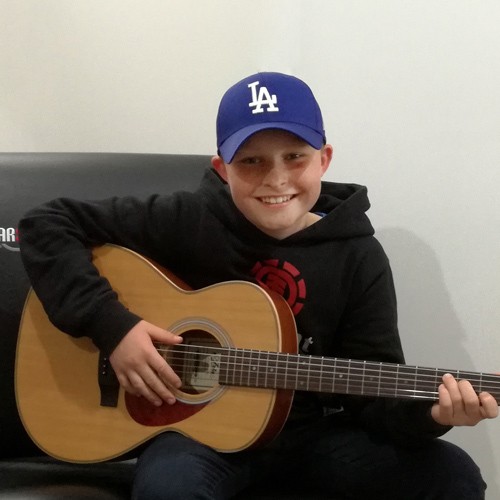 I have gained a lot of confidence
I really enjoy learning guitar with Ian, he is a great teacher. Since I started with him a year ago I have gained a lot of confidence. I really like the way he lets you decide what song you want to learn, and I strongly recommend Ian as a guitar teacher.
breaking things down
TESTIMONIAL FOR IAN MCLAUGHLIN Ian is familiar with a wide range of musical genres and therefore is able to cater to all students' individual needs and interests. He helps me choose music that I like and listen to whilst all the time maintaining a clear evolution in developing new techniques and skills. He is an encouraging teacher who focuses on the improvements and progress I have made as well as providing useful constructive feed back to extend my playing even further. When learning new songs, techniques and ideas he's always quick to acknowledge what I'm doing well and shows patience and understanding with any difficulties I'm having. He has a skill for breaking things down into small manageable steps, subsequently turning a potentially difficult learning process into a confidence enhancing experience. Ian is much more than a technical guitar teacher and I really appreciate how he has broadened my musical tastes, turned me on to many new guitar players and introduced me to some great guitar products. (e.g the amp simulation software amplitube). I really value talking to Ian about music and am impressed with his broad knowledge of guitar players, musicians and music as a whole. Through discussions on how music effects peoples emotions, he helped me appreciate music on a much deeper level. These insightful discussions have helped me bring more feeling and soul into my own playing. In conclusion I would highly recommend Ian for the holistic and personal service he provides students.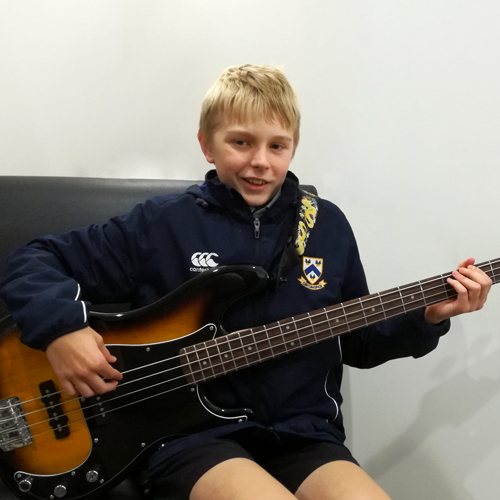 It was great right from the start
I decided that I wanted to learn bass guitar, and came across Ian's website. It was great right from the start. He is a nice guy and teaches pieces that I actually want to learn to play. I'm sure that I will continue and become a good bass guitar player :0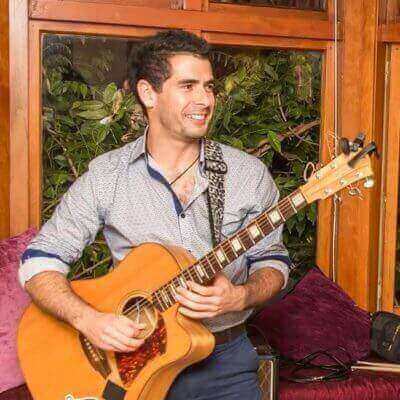 learning of favorite songs
"The time spent learning with Ian was invaluable to building my knowledge of the guitar. The how's and why's were always answered with very "outside the box answers" that made sense on many different levels. The learning of favorite songs always kept me interested in guitar, while the practical and key scales were also incorporated into my learning to ensure I learned the proper knowledge of the working fretboard. Ian is a fantastic player and can work with any style of music. A very friendly guy and easy to have a good chat with. I would highly recommend him to anyone, at any age, wanting to learn any style. Choice Bro :) " Bryce - student of 3 years-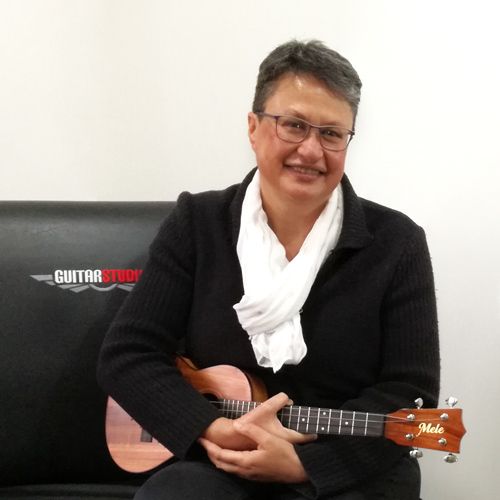 Go beyond the "hum and strum"
Ian has been teaching me how to play the ukulele. As a rank beginner, I really had not much of a clue about music or the underlying principles but Ian has been very patient and explains things in a way that is easy to follow and understand. I believe my playing has really improved using the techniques and tips he has provided, particularly for chord changes and picking. I've really enjoyed the experience and cannot recommend Ian enough for any casual ukulele player that wants to improve and go beyond the 'hum and strum'. Thanks Ian!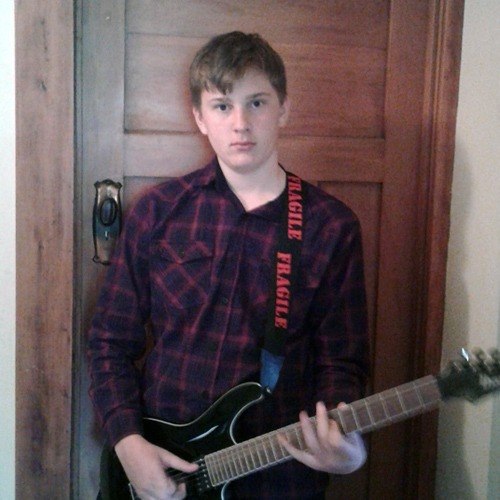 "Mentor and friend"
Ian has helped grow not only my guitar skills, but also my discipline and patience. My playing skills have improved greatly over the past six years thanks to Ian's great way of teaching. Ian is a truly talented musician with a passion for what he does and he is willing to make time to help his students succeed and achieve. I am proud to call Ian a mentor and friend.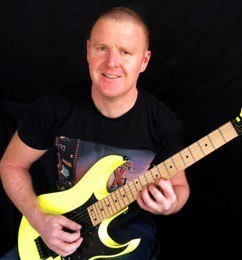 level of authenticity
Over the past 25 years I have received music lessons off and on from Ian . I have seen him perform Rock in sweaty pubs , impromptu cafe jam sessions to Jazz standards in elegant restaurants. Very few musicians reach that level of authenticity across various musical styles , even fewer can teach it.
Now I am writing my own songs
When I first started with Ian I could hardly play and only knew two or three chords. Within a year Ian had taught me the fundamentals of guitar, but he had also made it fun. He is a chill fun dude to be with yet you learn so much so fast and it's great. I really enjoy each lesson. Now I am writing my own songs thanks to Ian. He has been a huge inspiration and an amazing teacher.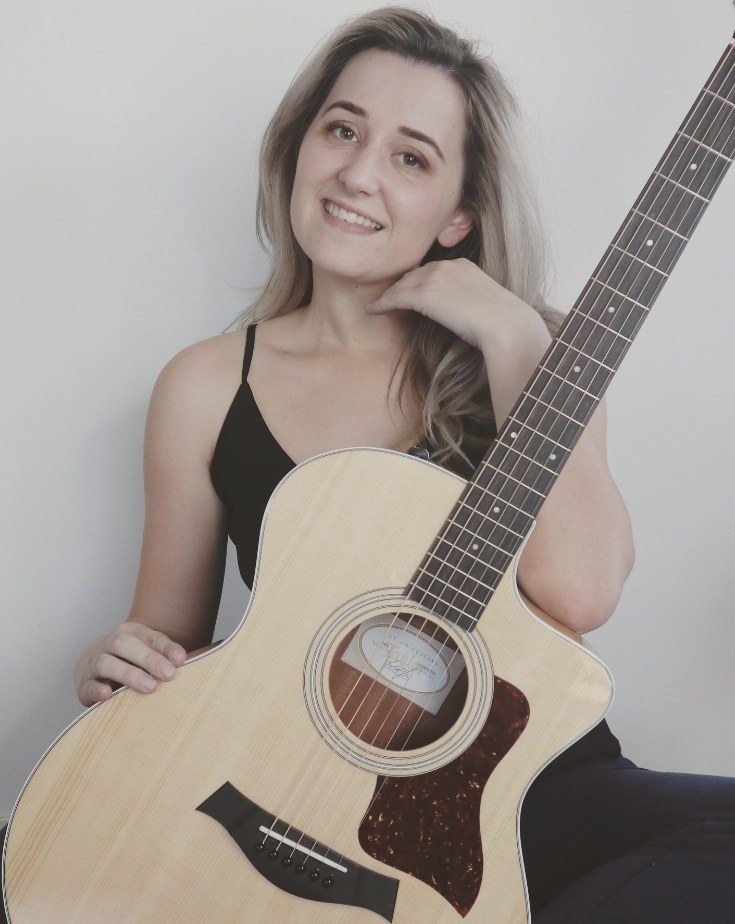 Teaches with lots of Enthusiasm
Ian is absolutely fabulous! I cannot express how well my playing has improved in the last year. Being an adult learner, his style of teaching is extraordinary and I have gained so much confidence. Ian is always patient and kind and teaches with lots of enthusiasm, passion and is dedicated to his students success.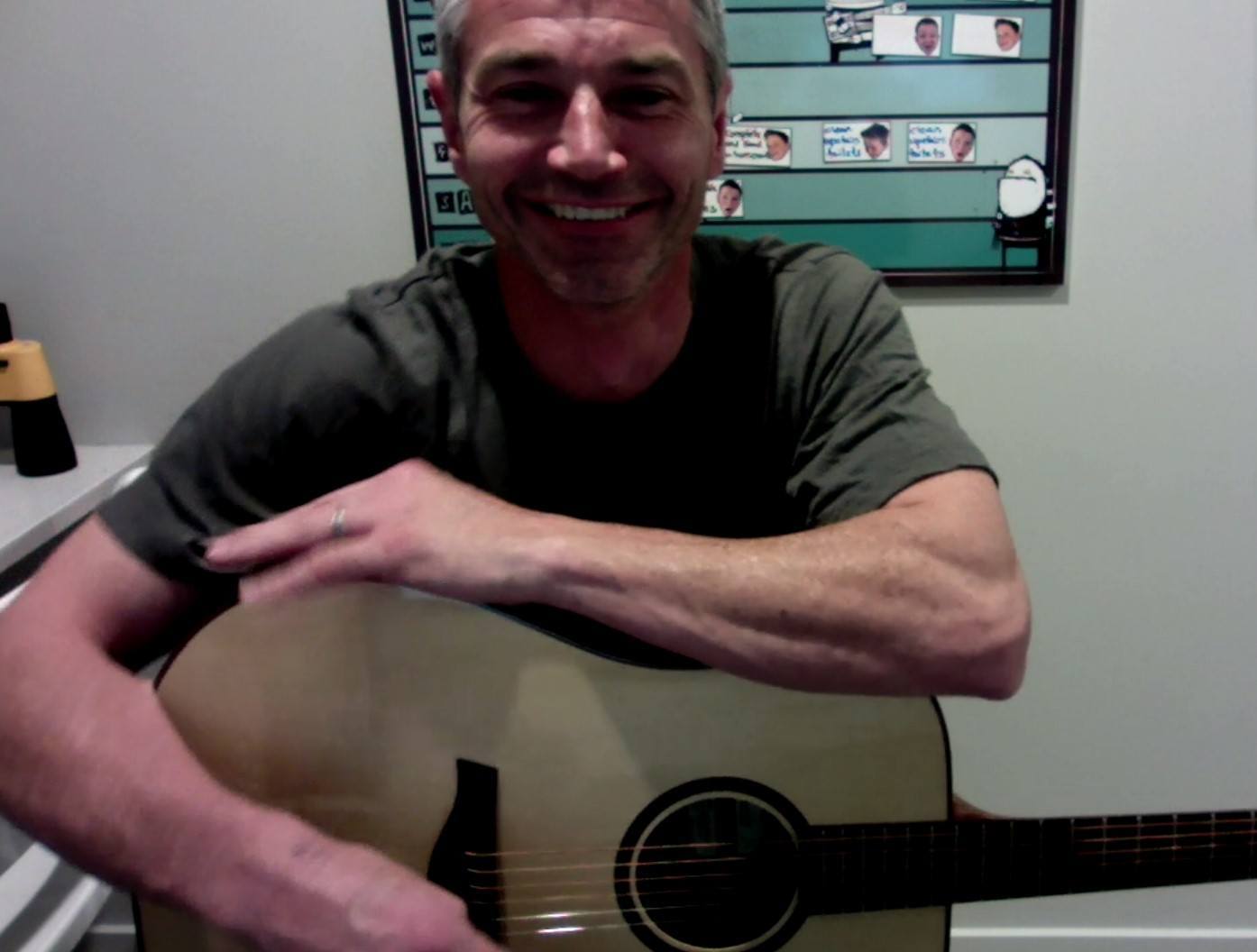 playing current music
The HD Video conference lessons are amazing!! Being able to learn the guitar from your own home, at a time of your choosing, anywhere in the country, makes life just easy. Ian's way of teaching has you playing current music you actually listen too in a very short time. and he will record what he's teaching you as you go, so its like having a guitar tutor with you 24/7 whenever you want to practice until the next lesson. I know that without Ian's teaching, guidance and systems I would not be playing the guitar at a level even close to what I am today.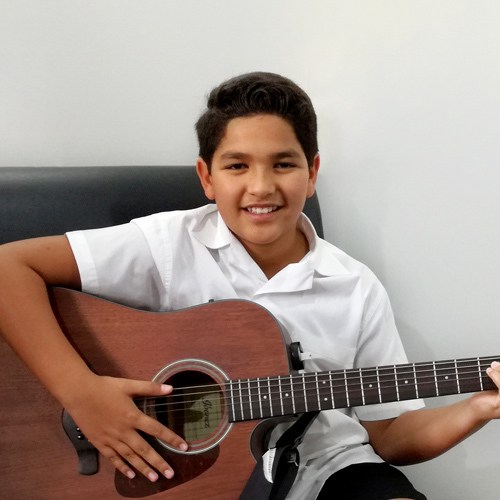 I love playing guitar and this has made me love it more.
It has been a great place of learning. I have learnt many songs which is great when I want to play for people.
I love playing guitar and this has made me love it more. I really enjoy it, even when I don't feel like going.
I have enjoyed my time here and look forward to going next time.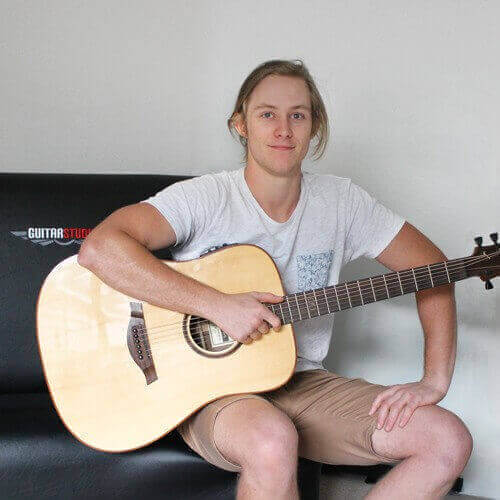 inspires me to keep going
Ian has been an amazing teacher, his knowledge doesn't stop at just playing the guitar, it surrounds music, and truly inspires me to keep going, keep practicing and to keep enjoying the moments along the way.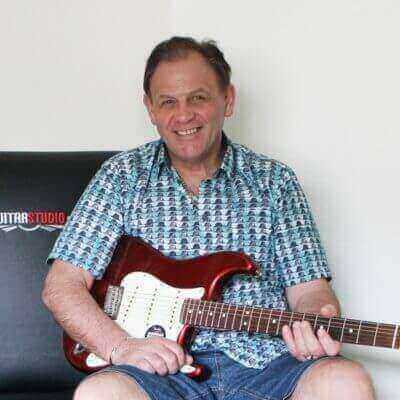 Ability to get the message across
Ian is an awesome guitar tutor who has a fantastic ability to get the message across to his pupils. I know because I'm a pupil who had a go at teaching myself without success, but now I have a better understanding for music and the guitar all thanks to Ians hard work.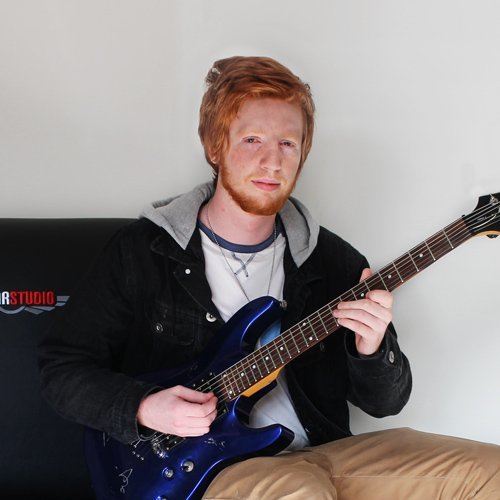 the direction I want
I have been learning with Ian For over 8 years now.
I began with no experience or knowledge and have now learned to play faster, more advanced and technical songs in their entirety with a better understanding of music itself.
I like the that I have the freedom to head in the direction I want to and choose the style and genres I want at a pace that I can keep up with or not be slowed down by. I also like that each section that has been demonstrated is recorded into video form for me to use when at home to help memory or slowly digest and repeat what I am doing.
I am looking forward to continue in advancing my skills even after so long, there is still always more to work on and improve with the help of Ian.
go at your own pace
I have been learning with Guitar studio for around 5 months and learnt a lot in that time. I have learnt new playing styles. And am learning new songs by new artists. I Really like that Ian records the lessons. It allows me to go back and see if there was anything I've missed. This allows me to make the most out of my practice time. He's also really patient and let's you go at your own pace. I am Looking forward to learning new songs and new techniques.
Fast track your progress
A proven layered developmental system

There is a formula and YOU can tap into it
Guitar studio's proven 1 on 1 tuition system empowers you to achieve your goals!

Now's the time to ditch struggling, vote yourself in and learn "The Way of the Strings". Drop us an email today, we'd love to hear from you!