Steadily improving and finding the guitar fun again
I tried to teach myself guitar for a couple of years but found myself struggling to make progress. Getting one-on-one lessons with Ian has highlighted all of the techniques that I didn't know I was missing and were holding me back. Now I am steadily improving and finding the guitar fun again. I highly recommend Ian as a guitar teacher to anyone interested in learning to play due to his skill, patience, and thoroughness.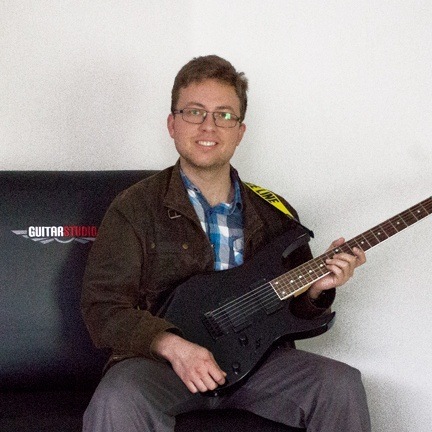 The Guitar Studio is run by Ian McLaughlin with over 20 years experience as a tutor and motivator
Guitar Studio offers a Premium Service , delivering Professional Tuition.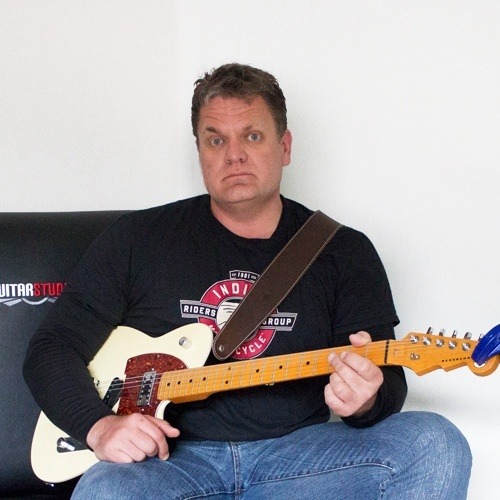 sense of accomplishment

Lessons with Ian are more than just 'music lessons'. For me I've found myself engaging parts of my brain previously pushed aside by work and life. The sense of accomplishment in being able to make music is profoundly-rewarding, I would encourage everyone to begin their journey with Ian.
go at your own pace
I have been learning with Guitar studio for around 5 months and learnt a lot in that time. I have learnt new playing styles. And am learning new songs by new artists. I Really like that Ian records the lessons. It allows me to go back and see if there was anything I've missed. This allows me to make the most out of my practice time. He's also really patient and let's you go at your own pace. I am Looking forward to learning new songs and new techniques.
Driven by my own quest for ability on the guitar, I quickly discovered that there was more to it than what the books and videos were saying.

Most were lacking the glue that connected a nice theory or method, back into the reality of really making things work on the guitar. Something to cut through the confusion of it all was needed.
"What evolved from my desire to gain mastery on the guitar is a system that makes sense"



A system based on natural alignment with your individual body mechanics to get your hands moving effectively. Combining my understanding of the neurological process and sounds principals, your hands and fingers will move gracefully across your instrument.

My understanding of music, coupled with this learning system, allows you to gain a complete understanding of your instrument. I can help greatly improve the evolutionary process of your playing.
The Guitar Studio on Facebook