Video Conference Tuition Specialists
Integrated Guitar Coaching
Ian is the founder and chief tutor at the Guitar studio,
Ian lives in Hamilton NZ with his wife and 2 boys.
Ian McLaughlin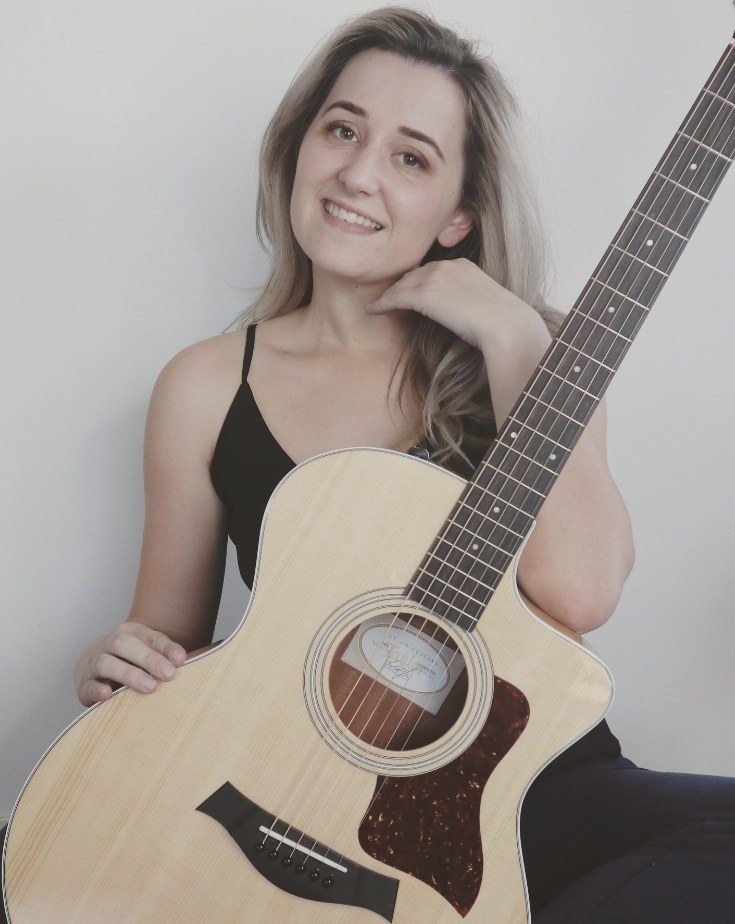 Teaches with lots of Enthusiasm
Ian is absolutely fabulous! I cannot express how well my playing has improved in the last year. Being an adult learner, his style of teaching is extraordinary and I have gained so much confidence. Ian is always patient and kind and teaches with lots of enthusiasm, passion and is dedicated to his students success.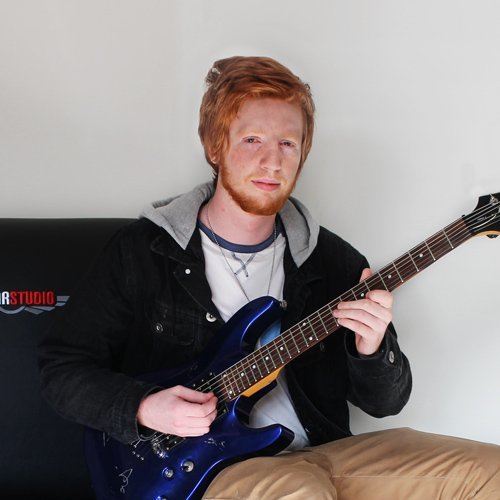 the direction I want
I have been learning with Ian For over 8 years now.
I began with no experience or knowledge and have now learned to play faster, more advanced and technical songs in their entirety with a better understanding of music itself.
I like the that I have the freedom to head in the direction I want to and choose the style and genres I want at a pace that I can keep up with or not be slowed down by. I also like that each section that has been demonstrated is recorded into video form for me to use when at home to help memory or slowly digest and repeat what I am doing.
I am looking forward to continue in advancing my skills even after so long, there is still always more to work on and improve with the help of Ian.
go at your own pace
I have been learning with Guitar studio for around 5 months and learnt a lot in that time. I have learnt new playing styles. And am learning new songs by new artists. I Really like that Ian records the lessons. It allows me to go back and see if there was anything I've missed. This allows me to make the most out of my practice time. He's also really patient and let's you go at your own pace. I am Looking forward to learning new songs and new techniques.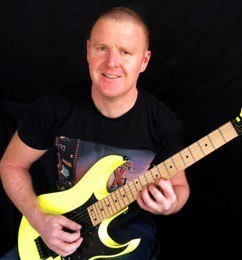 level of authenticity
Over the past 25 years I have received music lessons off and on from Ian . I have seen him perform Rock in sweaty pubs , impromptu cafe jam sessions to Jazz standards in elegant restaurants. Very few musicians reach that level of authenticity across various musical styles , even fewer can teach it.
Awesome experience
Awesome experience. Ian is really patient with your learning speed. Really great at breaking down the smaller components to get the best results.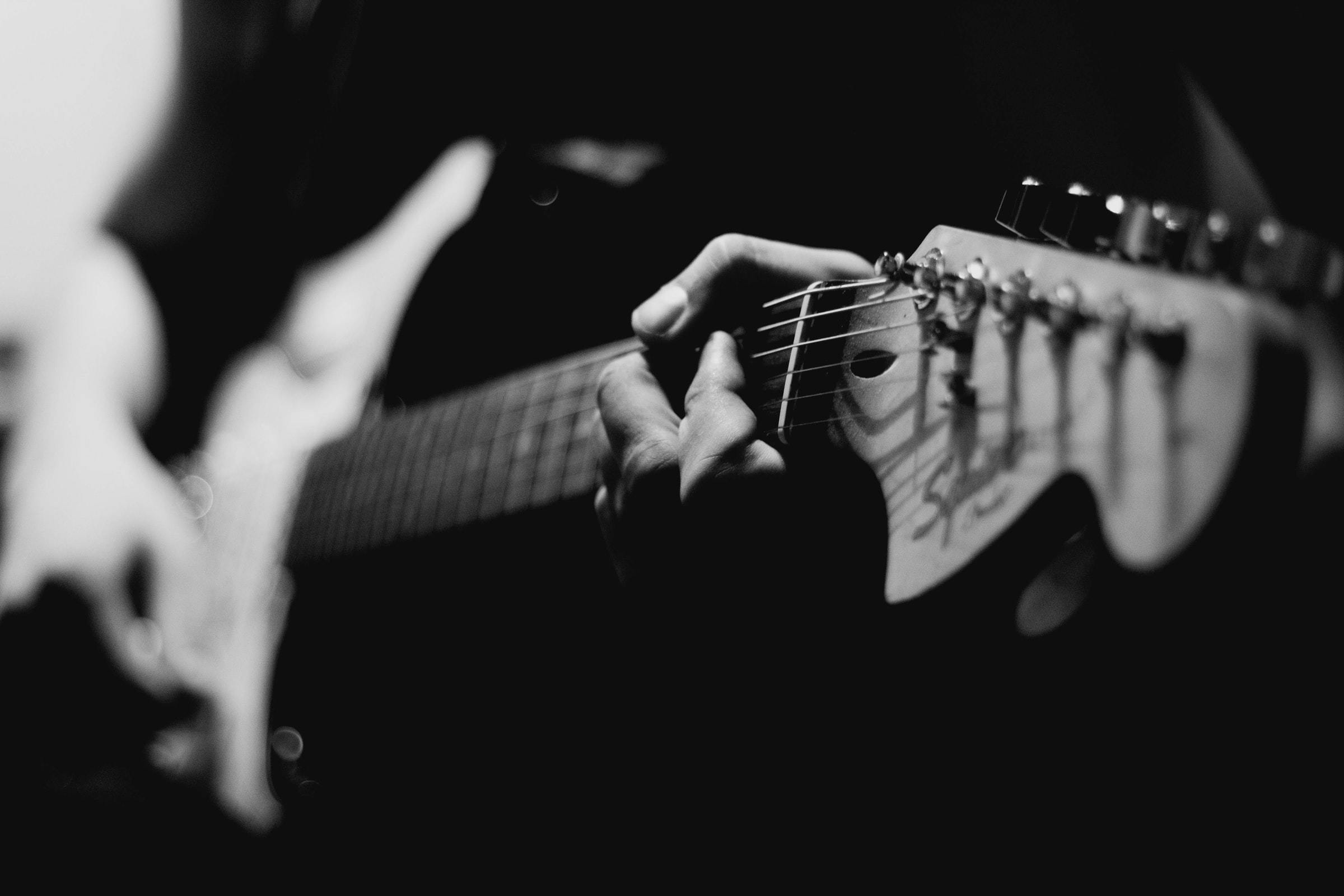 attention to detail
Ian is a very technical and motivated teacher with great attention to detail. With his help I have been able to see a significant improvement in my guitar playing and that has given me the drive to get better. I would recommend Ian to a guitar player of any skill level who would like to improve.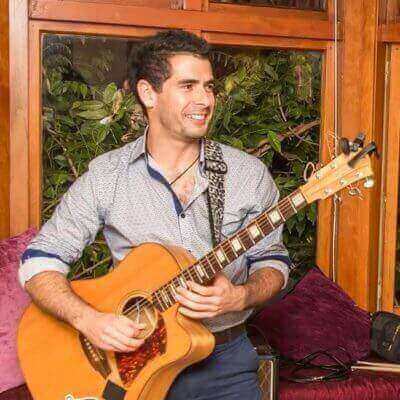 learning of favorite songs
"The time spent learning with Ian was invaluable to building my knowledge of the guitar. The how's and why's were always answered with very "outside the box answers" that made sense on many different levels. The learning of favorite songs always kept me interested in guitar, while the practical and key scales were also incorporated into my learning to ensure I learned the proper knowledge of the working fretboard. Ian is a fantastic player and can work with any style of music. A very friendly guy and easy to have a good chat with. I would highly recommend him to anyone, at any age, wanting to learn any style. Choice Bro 🙂 " Bryce - student of 3 years-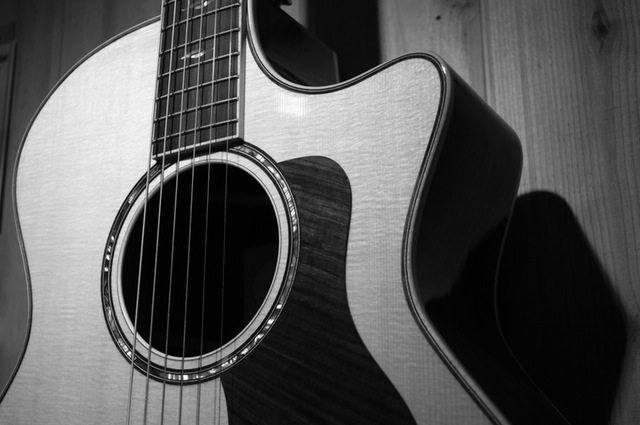 A real bonus for our students
Ian has been the guitar tutor here at Matamata Intermediate for the past 6 ½ years. He is multi-talented and teaches across the board on all guitars including acoustic, electric and bass. As a result of Ians teaching, we are able to have two rock bands in our school and have 56 students learning guitar! A real bonus for our students.
breaking things down
TESTIMONIAL FOR IAN MCLAUGHLIN Ian is familiar with a wide range of musical genres and therefore is able to cater to all students' individual needs and interests. He helps me choose music that I like and listen to whilst all the time maintaining a clear evolution in developing new techniques and skills. He is an encouraging teacher who focuses on the improvements and progress I have made as well as providing useful constructive feed back to extend my playing even further. When learning new songs, techniques and ideas he's always quick to acknowledge what I'm doing well and shows patience and understanding with any difficulties I'm having. He has a skill for breaking things down into small manageable steps, subsequently turning a potentially difficult learning process into a confidence enhancing experience. Ian is much more than a technical guitar teacher and I really appreciate how he has broadened my musical tastes, turned me on to many new guitar players and introduced me to some great guitar products. (e.g the amp simulation software amplitube). I really value talking to Ian about music and am impressed with his broad knowledge of guitar players, musicians and music as a whole. Through discussions on how music effects peoples emotions, he helped me appreciate music on a much deeper level. These insightful discussions have helped me bring more feeling and soul into my own playing. In conclusion I would highly recommend Ian for the holistic and personal service he provides students.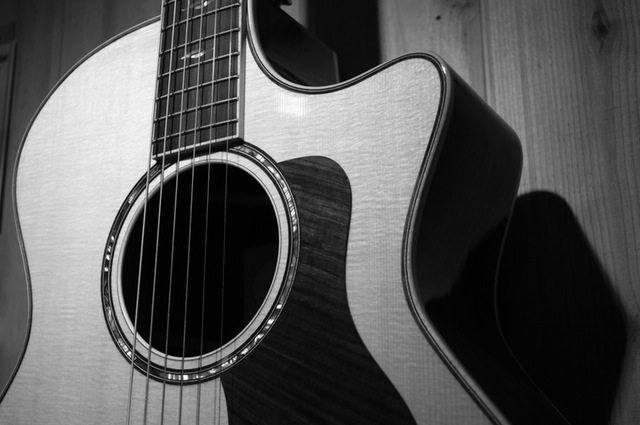 "Incredibly patient"
Incredibly patient motivational teacher using goal setting to motivate, explains things simply makes learning a lot of fun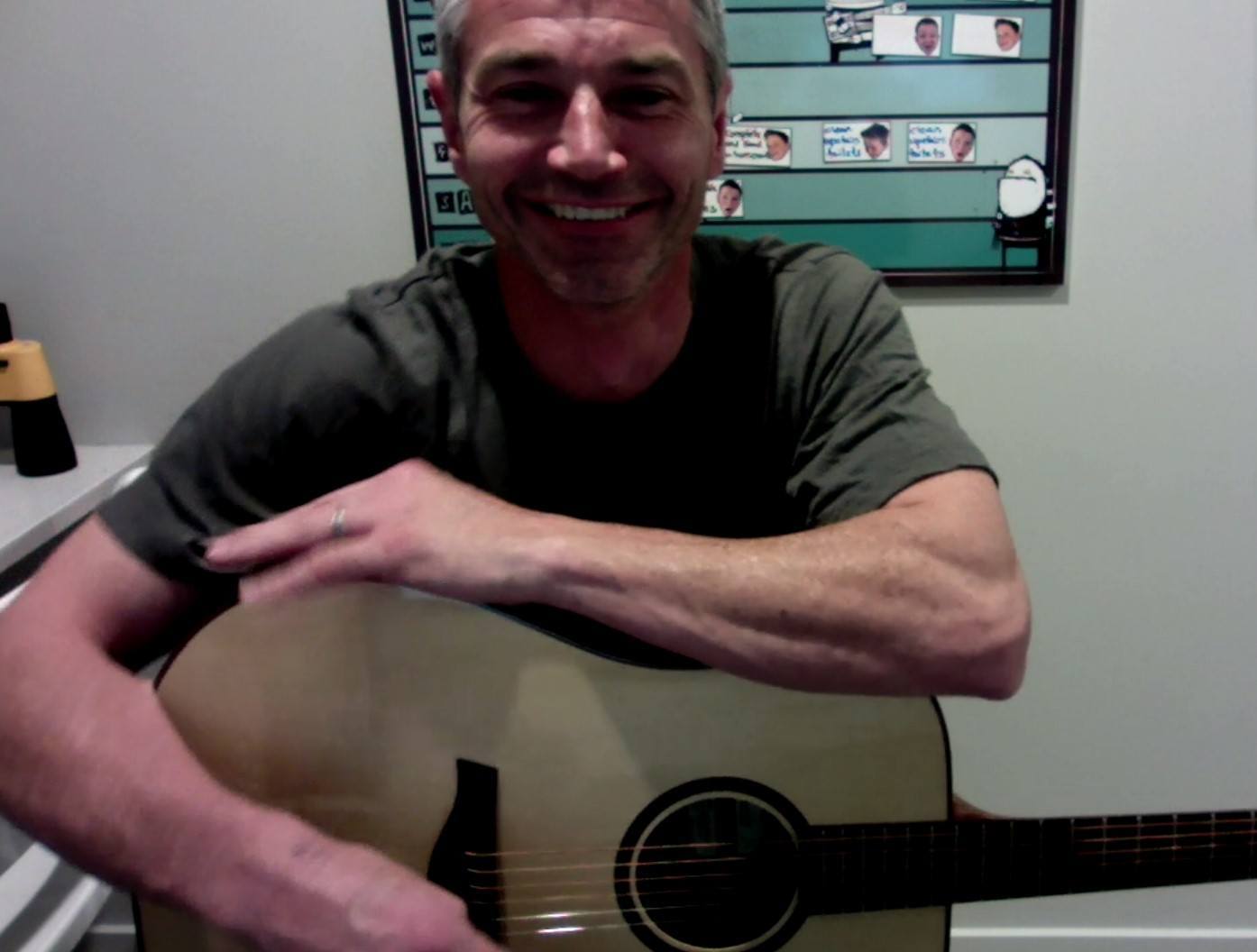 playing current music
The HD Video conference lessons are amazing!! Being able to learn the guitar from your own home, at a time of your choosing, anywhere in the country, makes life just easy. Ian's way of teaching has you playing current music you actually listen too in a very short time. and he will record what he's teaching you as you go, so its like having a guitar tutor with you 24/7 whenever you want to practice until the next lesson. I know that without Ian's teaching, guidance and systems I would not be playing the guitar at a level even close to what I am today.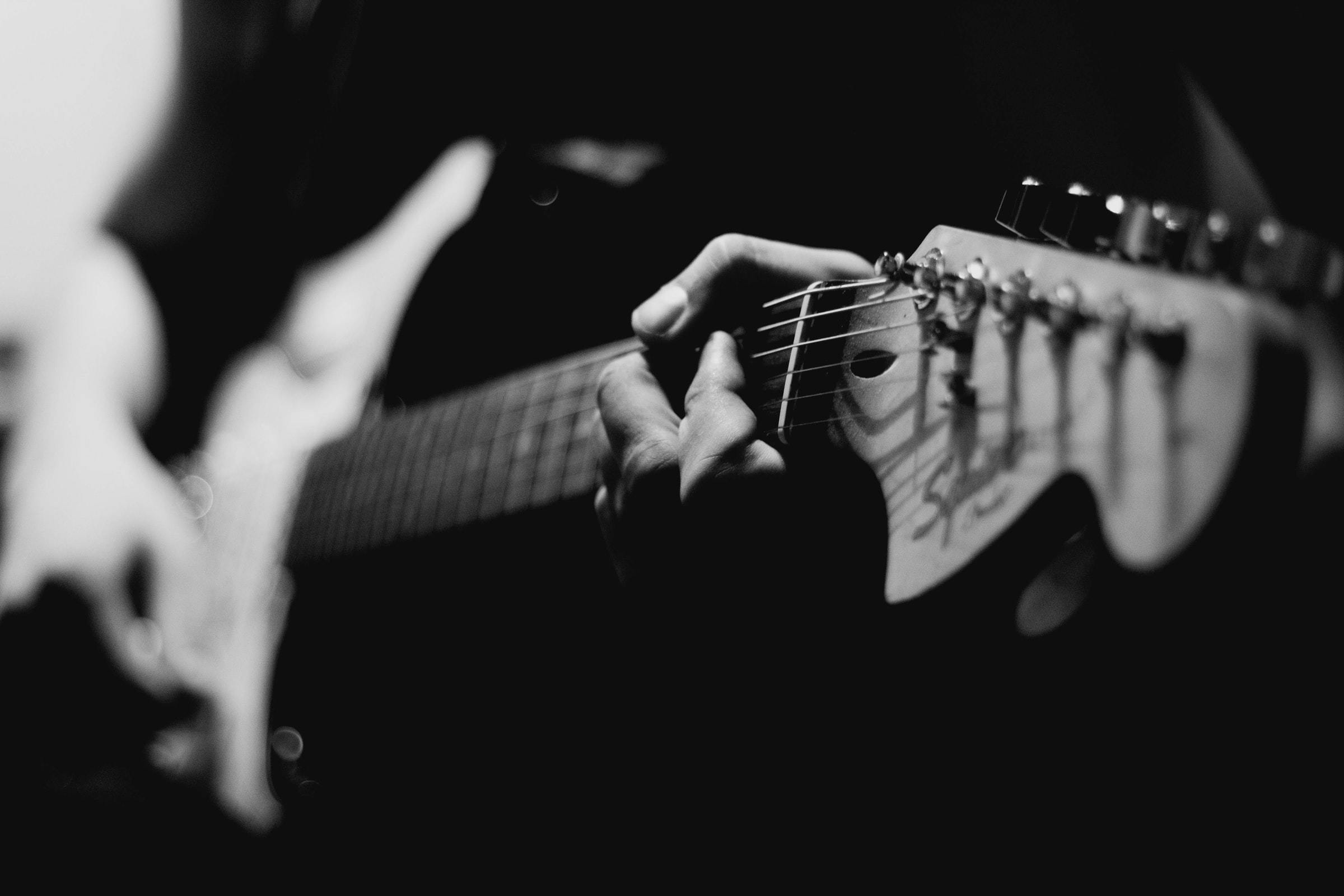 "Amazing guitar teacher"
Ian is an amazing guitar teacher that really puts his heart and soul into his students.
I came to Ian as an experienced guitarist, wanting to delve deeper into music and guitar.
With his guidance i corrected a lot of bad habits and techniques, as well as expand my horizons by exploring new styles. he is open to all types of music and finds a way to incorporate what genres you enjoy into the lessons.
i highly recomend Ian, regardless of your level of expereince.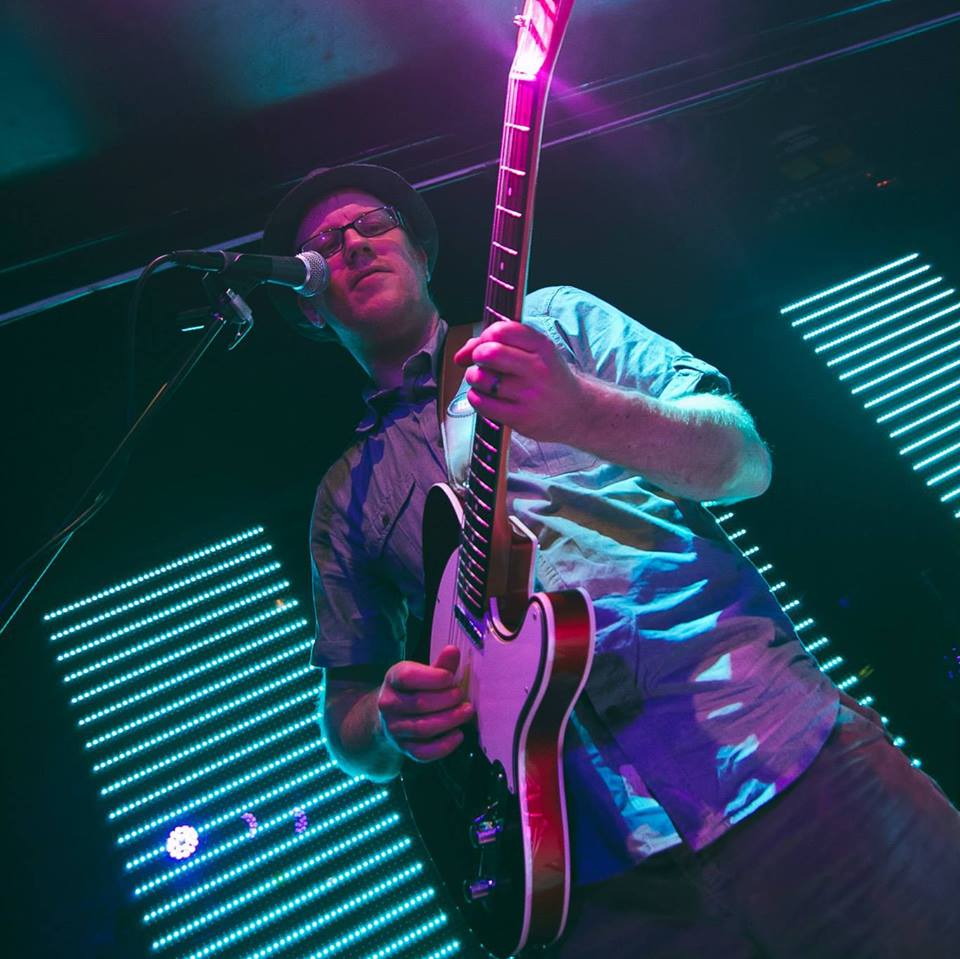 balance of patience, motivation and discipline
As a professional guitarist working in London, I've come to reply on the things I learned from Ian on a day-to-day basis. He is a superb technician with a real passion and encyclopedic knowledge of the guitar, and has the best temperament of any tutor that I've come across. Ian was always able to answer questions, show me techniques, and point me in the right direction regarding equipment with the ease of someone who has dedicated their life to the instrument. He's a nice guy too, with a great balance of patience, motivation and discipline. I would strongly urge anyone, from beginners and intermediates to pros in need of a high level tutor in any style, to seek out lessons from Ian McLaughlin. You won't be disappointed.
Sam Wilcock
(Professional Guitarist based in UK)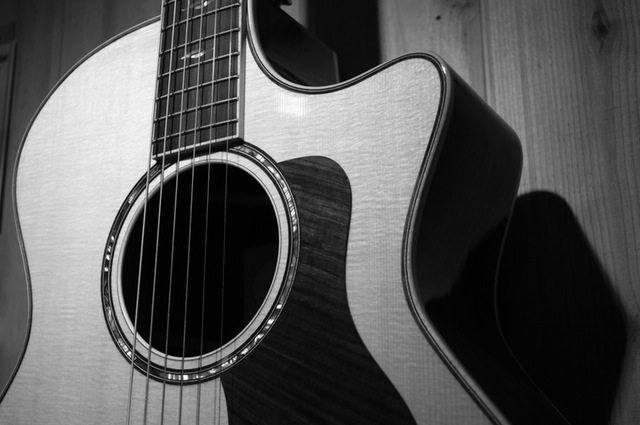 guitar guru
I have always been a huge fan of music particularly classic and alternative rock from the 60s-90s + and had always thought about learning the guitar. I have had the pleasure of meeting and learning from a guitar guru for four years and he has made this a very real and achievable goal for me. Ian has not only been a fantastic mentor with such an easy going nature and encouraging teaching style but also become a cherished friend. I have the utmost respect and awe for Ian in what he's accomplished in his music career and look forward in continuing to develop my guitar skills with him 🙂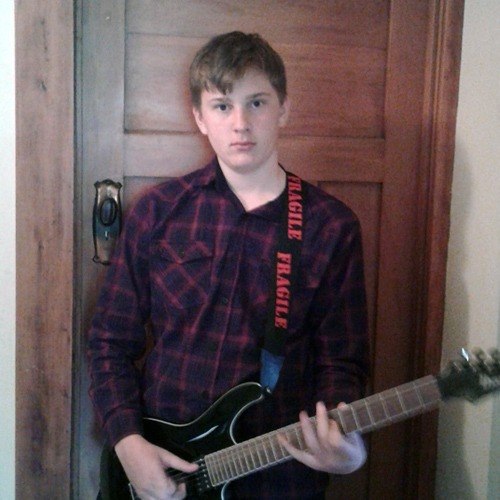 "Mentor and friend"
Ian has helped grow not only my guitar skills, but also my discipline and patience. My playing skills have improved greatly over the past six years thanks to Ian's great way of teaching. Ian is a truly talented musician with a passion for what he does and he is willing to make time to help his students succeed and achieve. I am proud to call Ian a mentor and friend.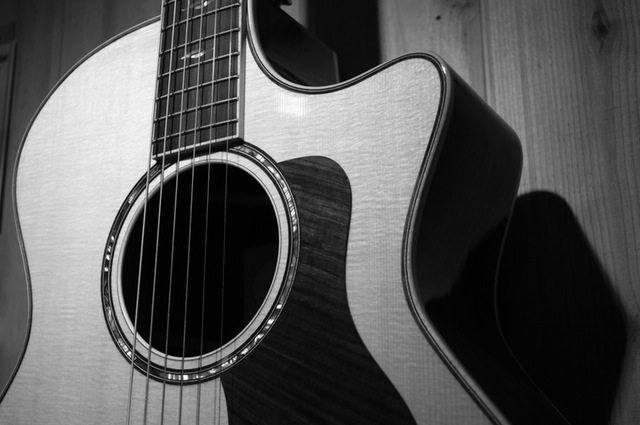 couples this with an underlying philosophy
My guitar teacher is special. Sure he knows all the technical stuff but he couples this with an underlying philosophy derived from his understanding of the instrument and the way people learn. He believes the music we need is already in us – his job is to help us release that sound and energy. Yes he helps me understand music and the guitar but more importantly he helps to learn about and understand myself.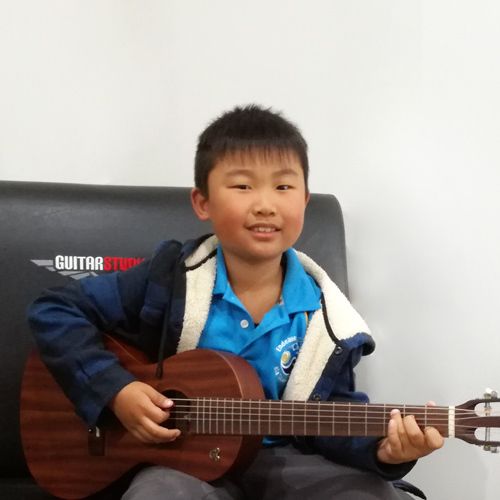 Corrected a lot of habits that needed changing
I have been going to Ian's classes for over two years 1 for ukelele and over 1 for guitar. Ian has corrected a lot of habits that need changing like sticardo and not playing the notes too loud. He is also very precise. I think you should go to his classes because it is worth it! I also like that he has put in a lot of effort and Ian allows you to choose what song you want to play and he would teach you it.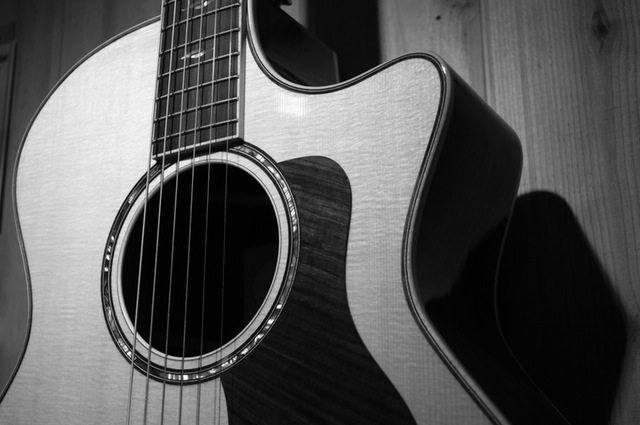 great teacher
"Ian is a great teacher who taught me to look beyond what most people see about guitar playing. He is encouraging and also honest about every aspect of playing. He definitely motivated me to learn more"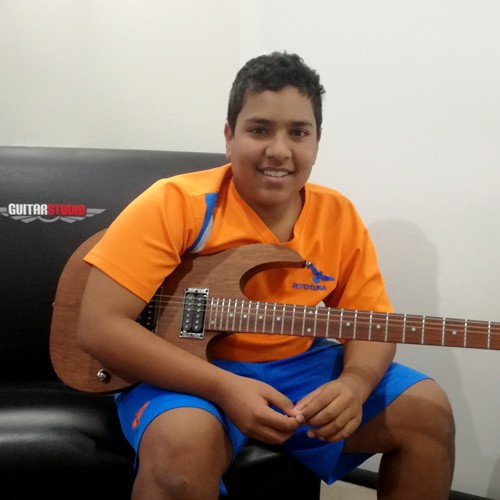 Improved in his skills with both acoustic and electric
Aaron has enjoyed his lessons and has improved in his skills with both acoustic and electric guitars. Ian is an all round tutor and also patient with Aaron. I would recommend Ian to anyone seeking to learn and improve their guitar skills. Aaron likes the way that lessons are done.
Tailored to our interests
I've enjoyed our ukulele lessons with Ian. They have been tailored to our interests and tastes and enhanced my understanding of music theory. The fact that the key learning is recorded is brilliant - it's so easy to go back and remind yourself of the details that you might have forgotten. Thanks, Ian!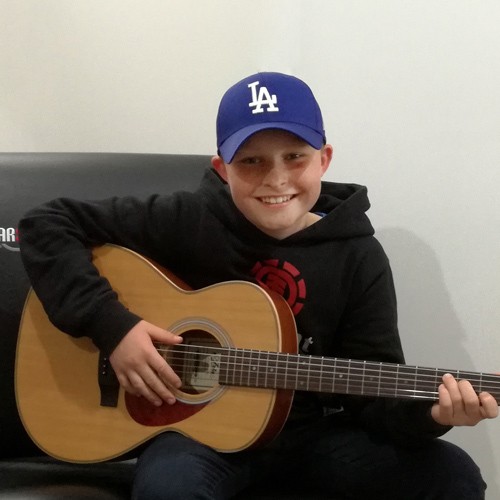 I have gained a lot of confidence
I really enjoy learning guitar with Ian, he is a great teacher. Since I started with him a year ago I have gained a lot of confidence. I really like the way he lets you decide what song you want to learn, and I strongly recommend Ian as a guitar teacher.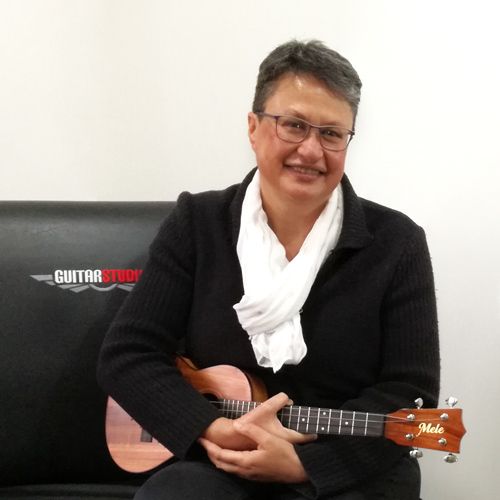 Go beyond the "hum and strum"
Ian has been teaching me how to play the ukulele. As a rank beginner, I really had not much of a clue about music or the underlying principles but Ian has been very patient and explains things in a way that is easy to follow and understand. I believe my playing has really improved using the techniques and tips he has provided, particularly for chord changes and picking. I've really enjoyed the experience and cannot recommend Ian enough for any casual ukulele player that wants to improve and go beyond the 'hum and strum'. Thanks Ian!
Now I am writing my own songs
When I first started with Ian I could hardly play and only knew two or three chords. Within a year Ian had taught me the fundamentals of guitar, but he had also made it fun. He is a chill fun dude to be with yet you learn so much so fast and it's great. I really enjoy each lesson. Now I am writing my own songs thanks to Ian. He has been a huge inspiration and an amazing teacher.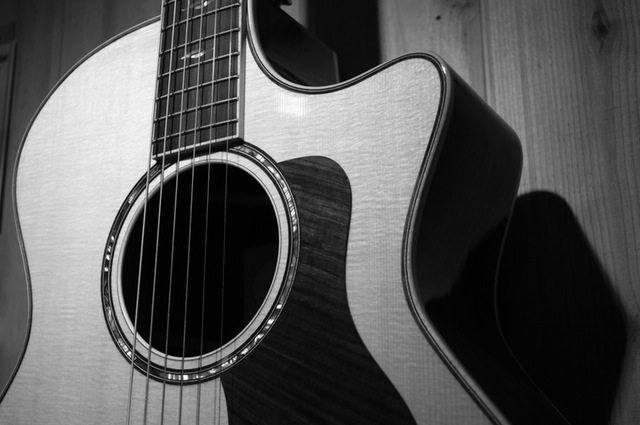 Ability to motivate an inspire through teaching
Ian is one of those rare individuals who has the ability to motivate and inspire through teaching. His enthusiasm for and love of the guitar, combined with an innate sense of patience and the ability to reverse-engineer the technical points of guitar playing, makes learning a very enjoyable and rewarding experience. Ian can make the trickiest aspects of playing become achievable - it always blows my mind when I can play something which I thought was beyond my abilities. The way each lesson is broken down and tailored specifically for me keeps me interested, encouraged and feeling supported. I love the fact that I'm not just learning to play the guitar, I'm also learning the hows and whys of playing - from chord progressions to guitar physiology and much more. As a person, Ian is just a genuinely great human who is super chill , friendly and easy to get along with, which helps to make each lesson an experience to look forward to.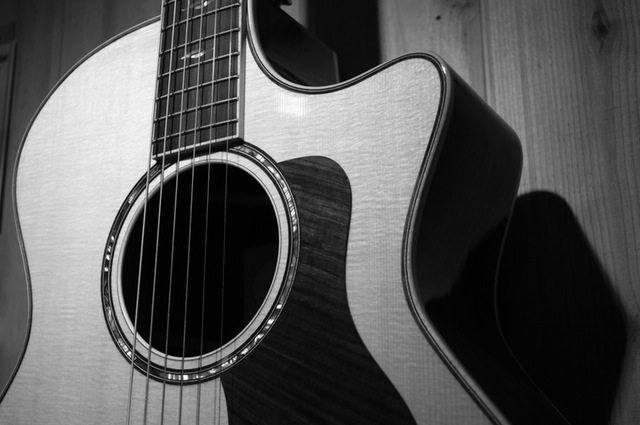 He is a good teacher and inspiration
I have been taking lessons from Ian for 2 Months , he is a good teacher and inspiration . I enjoy his style of teaching as he is patient as well of his knowledge of his profession . The videos he makes during the lessons showing his hand and finger placements help me as they are emailed to me so I can revise them. I advise anyone looking for guitar tuition give Ian a call .